Thanks to your generosity, more than 5000 scholars were served over the last eight years through the Summer Advantage Roaring Fork Valley program!
Last summer, our scholars were 84% Latino, 76% were English language learners, and 77% received free and reduced lunch. Summer Advantage scholars advance 2-3 months annually in reading and math during the five-week program. National research indicates that low-income children without access to summer learning opportunities regress 2-3 months compared to our scholar's average 2.5 month gain.
Summer Advantage serves 31% of all Roaring Fork School District elementary students each summer. When our highly-qualified teachers work with the lowest performers in the district during the summer, ALL STUDENTS IN THE SCHOOLS BENEFIT. Come fall, teachers can move their entire classes forward more quickly, without needing to spend 9-12 weeks reviewing the prior year's material.
RECENT GRANTS RECEIVED BY SUMMIT 54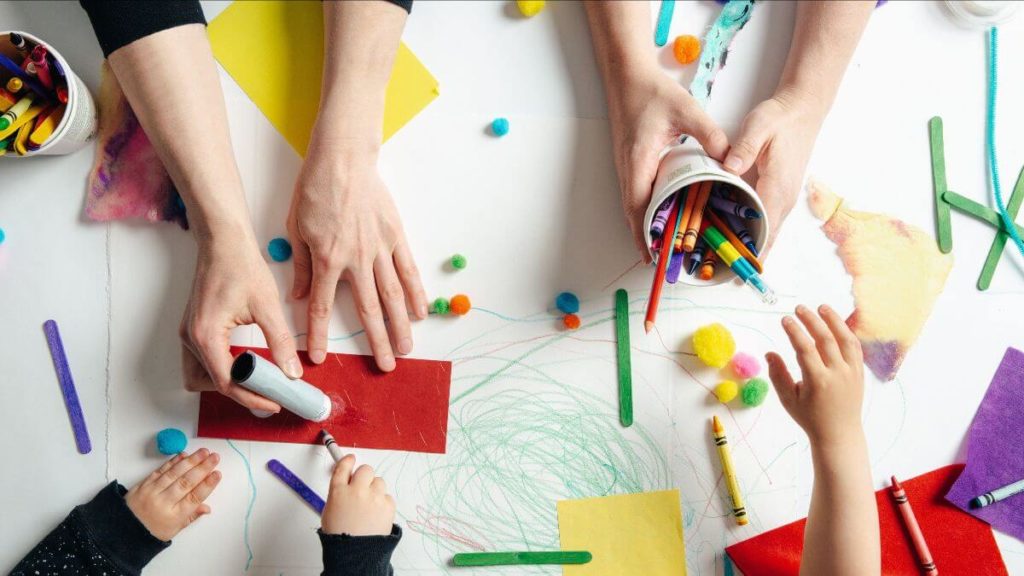 Your generosity is being matched by the following organizations:
Alpine Bank
Aspen Community Foundation
Aspen Thrift Shop
City of Aspen Non-Profit Community Grant
Fidel Duke Fund
J. Robert Young Foundation
Pitkin County Healthy Community Fund
The Melvin and Bren Simon Charitable Foundation
T.R.U.E. Grant through Western Colorado Community Foundation
Wend Collective
As well as many local family foundations
and more than 100 generous individual donors.
SUMMER PREPARATION UNDERWAY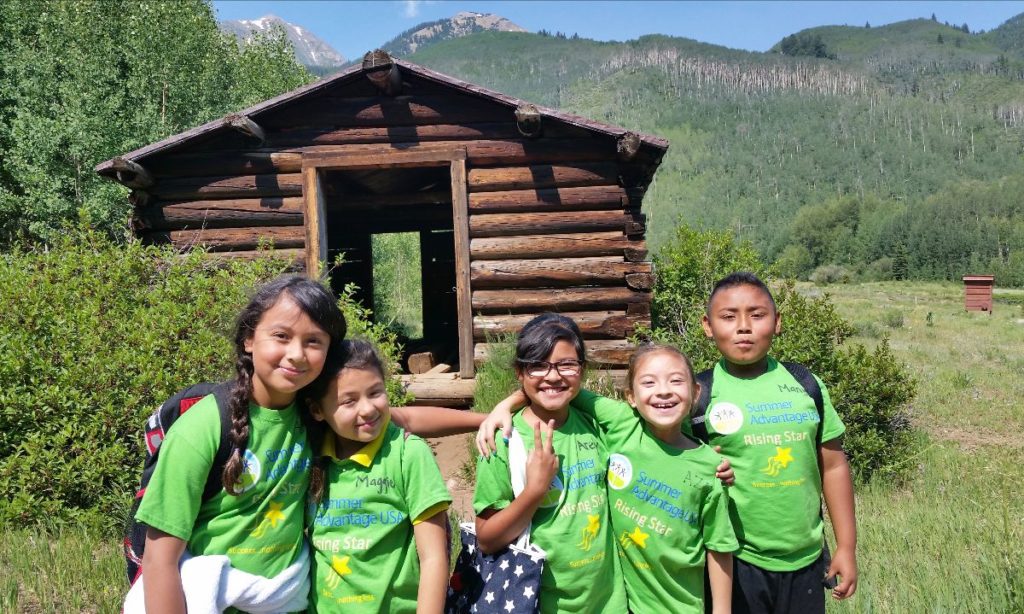 Update from Amber Deckard, President of Summer Advantage USA:
We are looking forward to another amazing summer! Hiring has begun, and we have identified Leader Teams for all three schools. We are now in conversations with Roaring Fork School District to set expectations and organize all aspects of the program.
Staffing for each of the schools is also underway – we are 82% staffed at Basalt, 82% staffed at Crystal River, and 81% staffed at Glenwood Springs.
The schools asked for flyers to promote Summer Advantage in preparation for February parent-teacher conferences and we were happy to oblige. Flyers have been printed and shipped to all applicable schools promoting the opportunity and letting parents know that scholar enrollment starts in March.
FINANCIAL STABILITY OF SUMMIT 54
Thanks to your generous support, Summit 54 has always maintained a positive cash reserve during its ten year history. Your trust is very important to Summit 54. We want you to know that our Board maintains solid financial discipline, a commitment to maximizing the impact of our work in the community and planning for the long-term sustainability of the programs we support.

Summit 54 has never required a loan. Every year, we have raised all monies necessary to fund the programs we sponsor through your generous support, community grants, governmental grants, foundation support, and broad-based community support through more than 100 individual gifts.
SUMMIT 54'S NEWLY EXPANDED BOARD
TO BETTER REPRESENT OUR COMMUNITY
Terri Caine, Co-founder and Chairman of the Board
Terri's experience spans over twenty years in sales and marketing, public relations and fundraising. Prior to co-founding Summit 54, she was the Director of the Snowmass Resort Association, Communications Director for the Aspen Skiing Company, Senior VP for the Aspen Glen development company, and managing broker for Four Peaks Development in Aspen. She currently serves on the Theatre Aspen Board of Trustees as well as previously serving on the boards of Aspen Country Day School, Christmas Wish, Snowmass Repertory Theatre and Rotary Club of Aspen. She is a graduate of the University of California at San Diego.
Gretchen Cole, Board Member
Gretchen is a placement counselor for students seeking an independent high school. Most recently she was the Director of Admissions and Financial Aid at Aspen Country Day School. Previously, she was an Associate Director of Philanthropy for the Colorado chapter of The Nature Conservancy and Director of Mountaineering Operations for Mountain Travel, a California-based global adventure travel company. Gretchen graduated from the University of California at Berkeley.
Jon Fox-Rubin, Board Member
Jon has a PhD from MIT and is an entrepreneur who has led many award winning organizations. He was CEO of Hypercar Inc., and worked at Dornier GmbH (now part of EADS) in Germany on a NASA Space Shuttle project. He formed FoxRubin Limited in 2013 to consult with firms and individuals in a variety of sectors including clean technology & energy, advanced materials & manufacturing, public policy, team building, and commercialization strategy. He has served on the Manaus Fund, Valley Settlement, and Mountain Family Health Centers.
Estela Lopez Gudino, Board Member
Estela is an immigrant from Mexico who came to the United States with her family in search of a better life. She learned English with the help of a volunteer program. Through this experience and many others with Roaring Fork Valley non-profit organizations, she has become a leader in the Roaring Fork Valley Latino community and embodies the long history of immigrant contributions to our society. She works as a physical trainer in the valley.
Soledad Hurst, Board Member
Soledad is a graduate of Yale Law School and practiced at Davis Polk & Wardwell LLP, and was an investment banker at Allen & Company. She is currently Chair of the Board of Trustees for Theater Aspen and serves on the Aspen Community Foundation Board of Directors. Soledad is also an Honorary Trustee and the former Chair of the Board of Trustees of the Aspen Country Day School, and previously served as the Board Chair of FINCA, and is a past board member for Children's Hospital in Denver, Vanguard Advisory Board, Aspen Institute, the Roundabout Theater and The Buddy Program in Aspen.
Fred Lodge, Board Member
Fred is a retired acquisitions attorney. He spent most of his career as a partner with Morrison & Foerster, working in New York City, Tokyo and Denver. He received a B.A. degree, cum laude, from the University of Pennsylvania and a J.D., degree cum laude, from Fordham University. Fred is active in several community efforts including land conservancy. He recently led the Aspen Valley Land Trust as President of the Board.
Rob Olsen, Board Member
Ron is a seasoned entrepreneur with a variety of professional endeavors centered on building and growing companies. Ron's passion for education is evidenced by his work as CEO with Remote-Learner, his involvement with Metro State University of Denver's Center for Innovation, and his commitment to Summit54. Previous roles have included C-level responsibilities at angel and venture capital-backed start-ups, as well as investment management roles in both venture capital and family office firms.
Rob Pew, Honorary Board Member
Rob is Chairman of the Board of Directors of Steelcase Inc. His focus is on investing in businesses and non-profits that are working to solve societal problems through design from the bottom up. Rob served for 25 years on the board of The Institute of Design in Chicago and today serves on the boards of the Aspen Community Foundation, the Steelcase Foundation, and Manaus. A long-time resident of the Roaring Fork Valley, Rob embraces the Aspen Idea of healthy mind, body and spirit.
Bren Simon, Honorary Board Member
Bren is the president of MBS Associates Inc., LLC in Carmel, Indiana. She was previously president of Gambit Capital Management, and the owner of Corporate Design Associates Inc. She directs both the Mel and Bren Simon Charitable Trust and the Max Simon Charitable Trust, co-founder of The Family Support Center, a 24-hour child abuse care center, and serves on the board of directors of CHIP (the Coalition for Homelessness Intervention and Prevention), the Indiana Natural Resources Foundation, the board of advisors for the Indiana Children's Wish Fund, the Heartland Film Festival and Dance Kaleidoscope. She is a trustee of the Indianapolis Museum of Art, the Indiana Museum of African American History and the Indianapolis Zoo Executive Prize Committee.
Lynda Weiser, Board Member
Lynda has volunteered for numerous nonprofits and is currently a member of the Theatre Aspen Board of Directors. Lynda is a graduate of the University of Oklahoma where she played number one for the OU varsity tennis team. Her career experience includes working as the Director of Sales for Reed International Publishing, marketing for Cable Holdings Inc, and PR and marketing for the Jerome Hotel. Lynda is a Certified Life Coach and was the Public Relations Director for the first Jazz Aspen Music Festival in 1990.
STACEY SCHMELA HIRED AS
ASSOCIATE EXECUTIVE DIRECTOR
Stacey joined Summit 54 in October, in the new position of Associate Executive Director, where she assists Terri Caine and the Board in continuing to bring the Summer Advantage program to students in the lower Roaring Fork Valley. Stacey contributes fresh ideas and assists in grant application writing, communications, community outreach, sponsorship and more. Feel free to contact her at stacey@summit54.org if you have any questions or suggestions.