In Partnership with the Aspen Times and Glenwood Post Independent
Summit54 wishes to recognize and honor amazing elementary school teachers who have emerged as true heroes during the pandemic,
we want to express appreciation by gathering stories to share with the community and honoring nine with an 'Outstanding Teacher Award.'
Three elementary school teachers (K-4th grade) from Basalt, Carbondale, and Glenwood Springs* will be selected as Summit54's 'Outstanding Teachers.' Prizes will be awarded to teachers who have gone above and beyond the call of duty during the pandemic—teachers who have demonstrated courage, who have acted fearlessly on behalf of his/her students, teachers who have given selflessly to support students' well being, and teachers who have shown special kindness to students during Covid-19.
*(K-5th) from Sopris Elementary School and Glenwood Springs Elementary School
SUBMISSIONS CLOSE: APRIL 15TH AT 5 PM

WINNERS ANNOUNCED: MAY 19TH
Online submissions are preferred. However, you may mail a paper copy to Summit54 postmarked by April 12th:
Summit54
625 E. Main Street
Suite 102B-115
Aspen, CO 81611
Summit54 desea reconocer y honrar a maestros increíbles que han emergido como verdaderos héroes durante la pandemia,
queremos expresar nuestro agradecimiento reuniendo historias para compartir con la comunidad y honrando a nueve con un 'Premio al maestro sobresaliente'.
Tres maestros de primaria de cada ciudad (Basalt, Carbondale y Glenwood Springs) serán seleccionados como 'Maestros Destacados' de Summit54. Los premios se otorgarán a los maestros que hayan ido más allá de su deber durante la pandemia: maestros que hayan demostrado valentía , que han actuado sin miedo a favor de sus alumnos, profesores que se han entregado desinteresadamente para apoyar el bienestar de los alumnos; y profesores que han mostrado especial amabilidad a los estudiantes durante Covid-19.
LA FECHA LÍMITE PARA RECIBIR: EL 15 DE ABRIL  A LAS 5 PM
LOS GANADORES SE ANUNCIARÁN: EL 19 DE MAYO DE 2021
Se prefieren las presentaciones en línea. Puede enviar una copia impresa a los matasellos de Summit54 antes del 12 de abril:
Summit54
625 E. Main Street
Suite 102B-115
Aspen, CO 81611
Summit54 steps up in times of crises
Summit54 understands the challenges we collectively face as a result of COVID-19. While the impacts are universally felt, they are disproportionately experienced and our educators and vulnerable populations in our community are facing greater hardships.
The transition to online schooling has been disruptive for educators, families, and students — those at-risk have a greater chance of falling behind. The work that Summit54 does is more important than ever.In addition to developing two new outdoor tutoring programs, Summit54 launched a new online tutoring program for Kindergarten through 4th-grade students in the Roaring Fork Valley.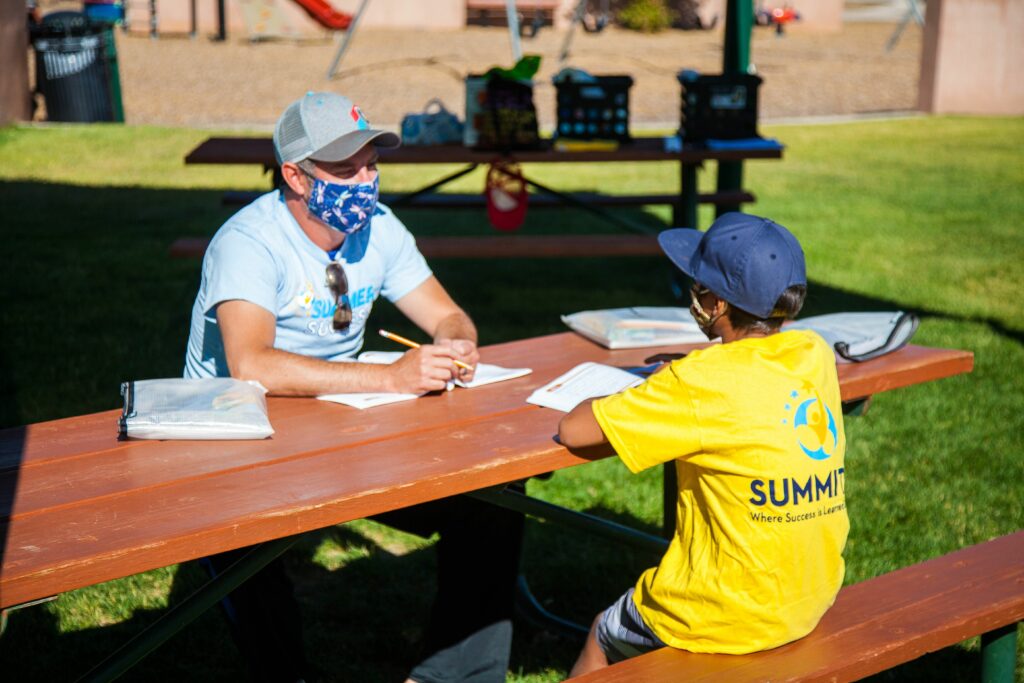 Summit54 has enrolled over 300 students, providing tablets and wi-fi for those who need it, and hired over local, licensed 35 teachers. The online tutoring program provides students with the opportunity to work with teachers in small groups of 3-4 students to supplement the school district's curriculum. 
The response to Summit54's new tutoring programs has been overwhelmingly positive from teachers, students, and families. We are grateful to be able to support our community and continue our mission during these challenging times.
Summit 54 is a 501(c)3 organization dedicated to improving Colorado's economy and society through effective, efficient and accountable investments in education.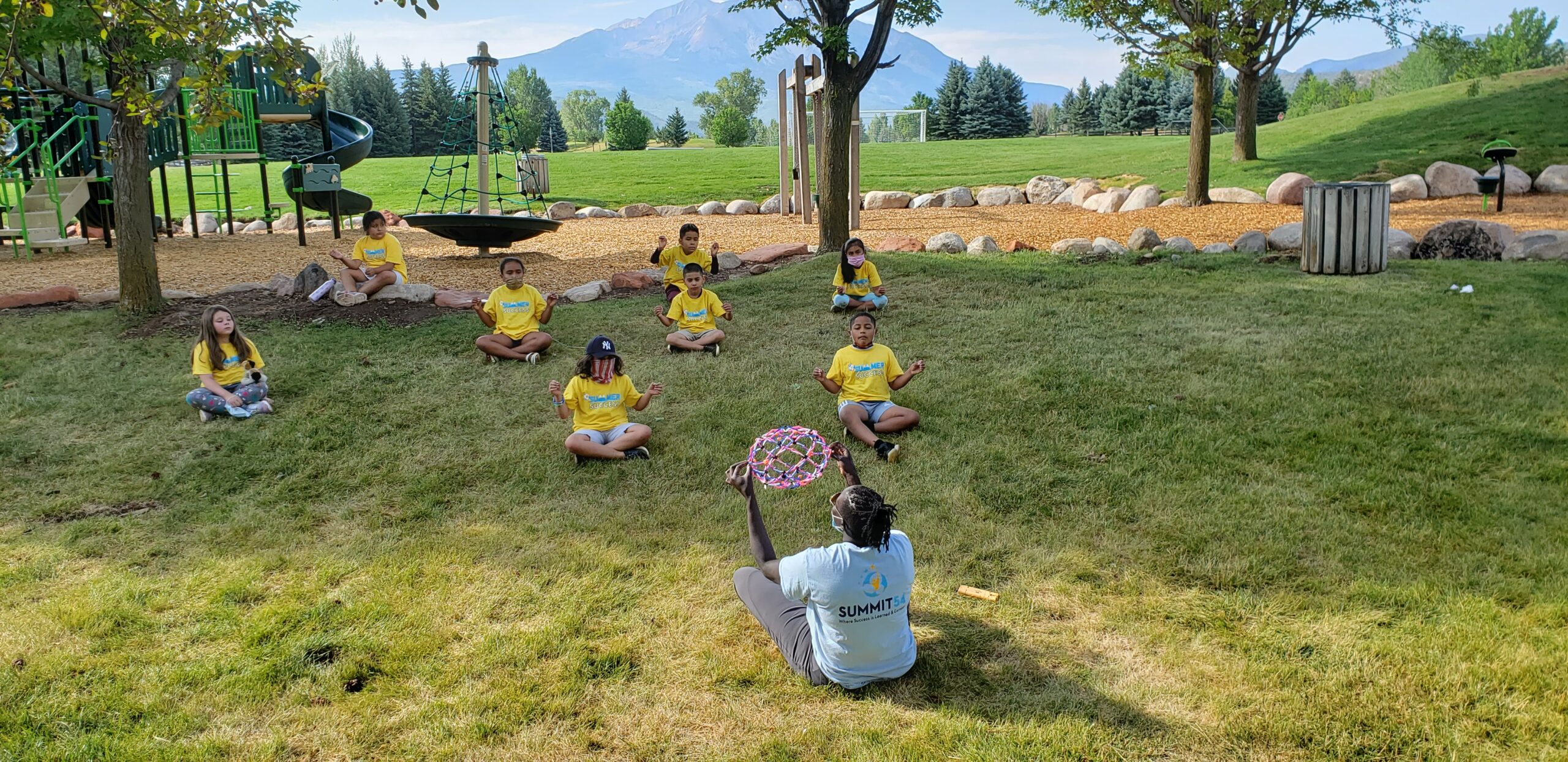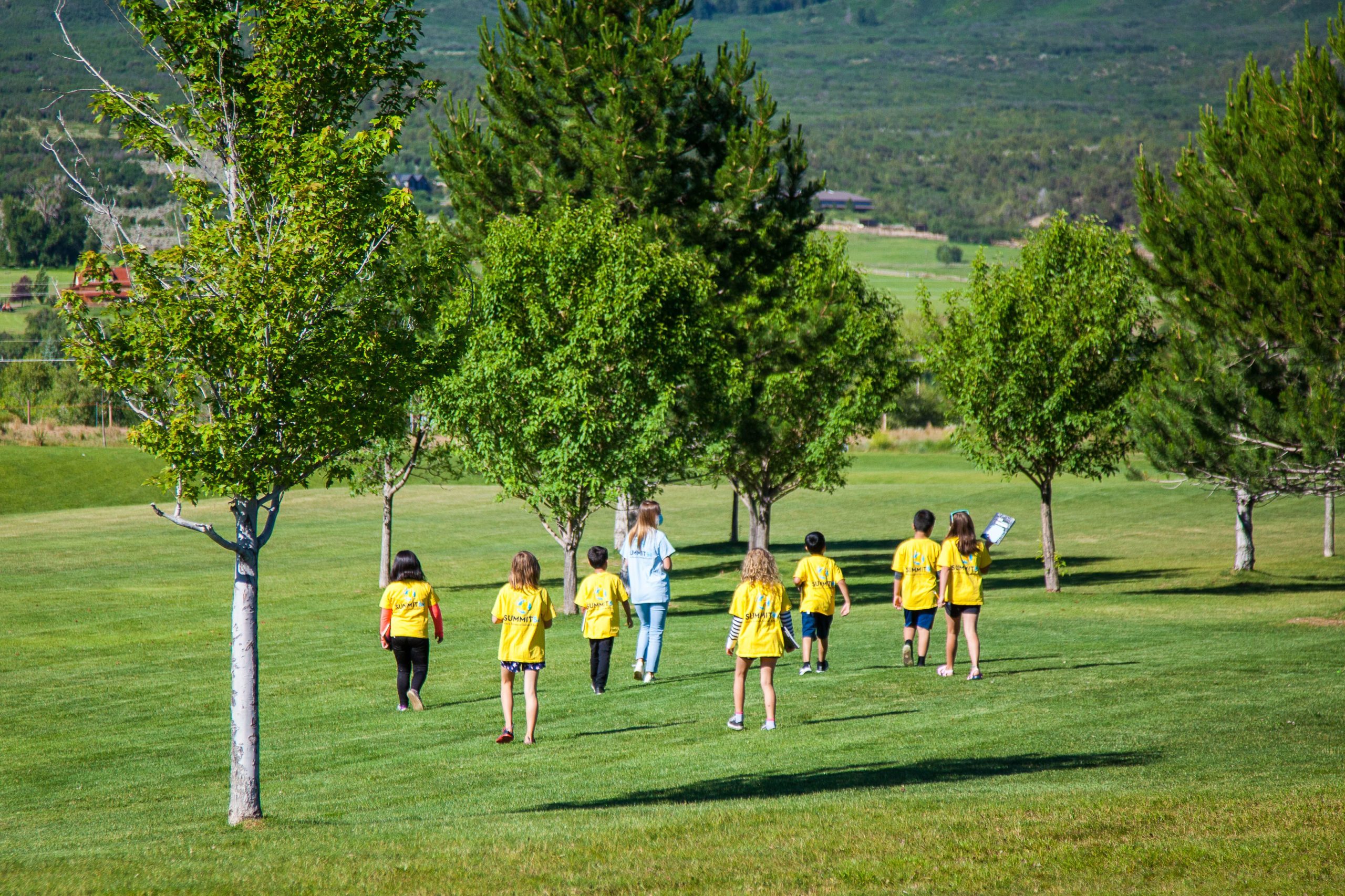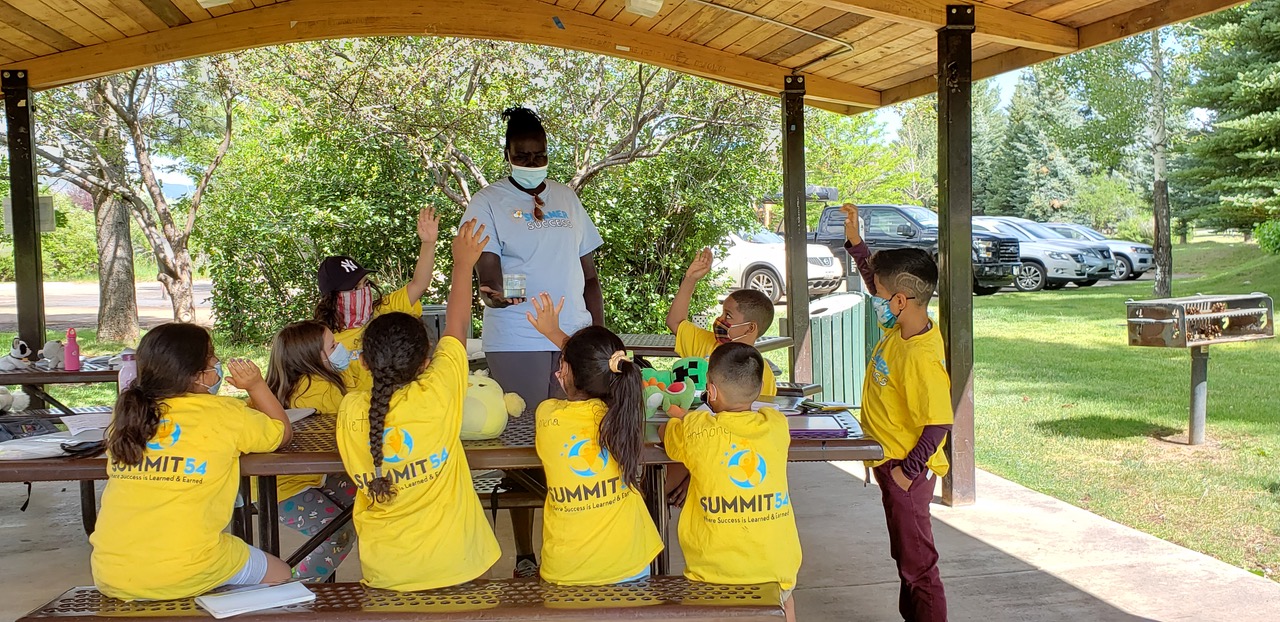 Summit54 Finds Innovative Solutions in Outdoor Tutoring
Navigating COVID-19 has been a global challenge, one that has impacted schools, students, and teachers especially hard. The research and data informing Summit54's along with recent reports show that students from low-income and typically underserved communities will experience a greater negative impact from school closures and virtual learning.
After the cancellation of Summit54's regularly scheduled summer program, Summer Advantage, Summit54 pivoted to develop a new outdoor tutoring model — providing students with opportunities to continue their academic learning in small groups allowing teachers and teaching assistants more one on one time with students. Additionally, the tutoring programs included mind exercises, physical exercises, healthy meals, and the opportunity for students to socialize with peers all in a socially distanced setting in adherence to State and CDC health guidelines.
The first session of the program, Summer Success, ran from June to August and the Fall Tutoring Program took place from August to mid-October. Collectively, Summit54 enrolled nearly 500 Kindergarten through Fourth graders in Basalt, Carbondale, and Glenwood Springs. All staff and students remained COVID-19 free and the program has been met with praise by teachers, parents, and students. Read more about both programs here. 
The Summer Advantage program
Summer Advantage will resume in 2021
Summer Advantage harnesses the power of summer learning to help children raise their achievement, improve their self-esteem, and return to school better prepared to succeed academically.
585 scholars in grades K-4 attended our program.
identified Hispanic, 14% Caucasian, 1% African American and 1% Other.
who applied to attend Summer Advantage qualified for free or reduced-price meals.
that children living in low-income communities who do not have access to high quality summer learning programs historically lose three months of academic skills every summer.
We're thankful for the overwhelming support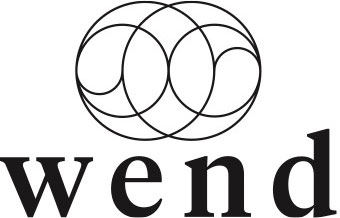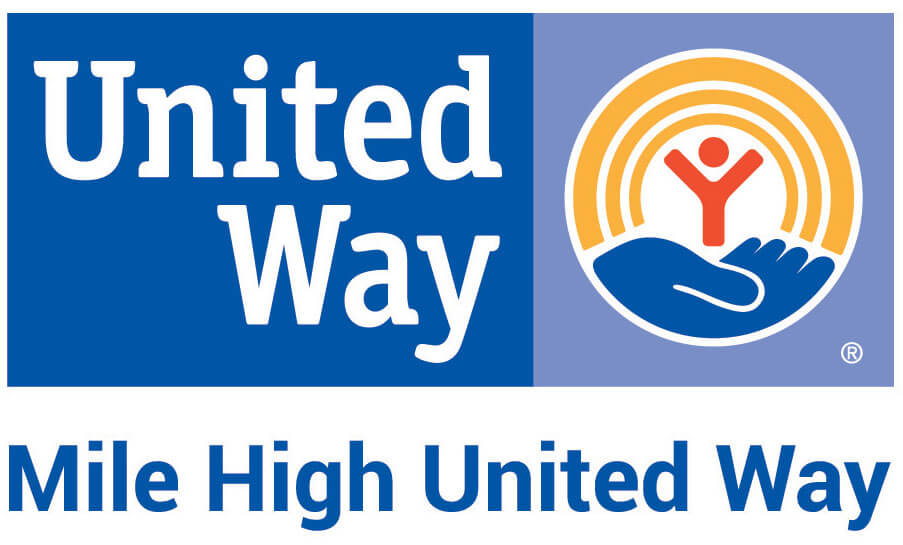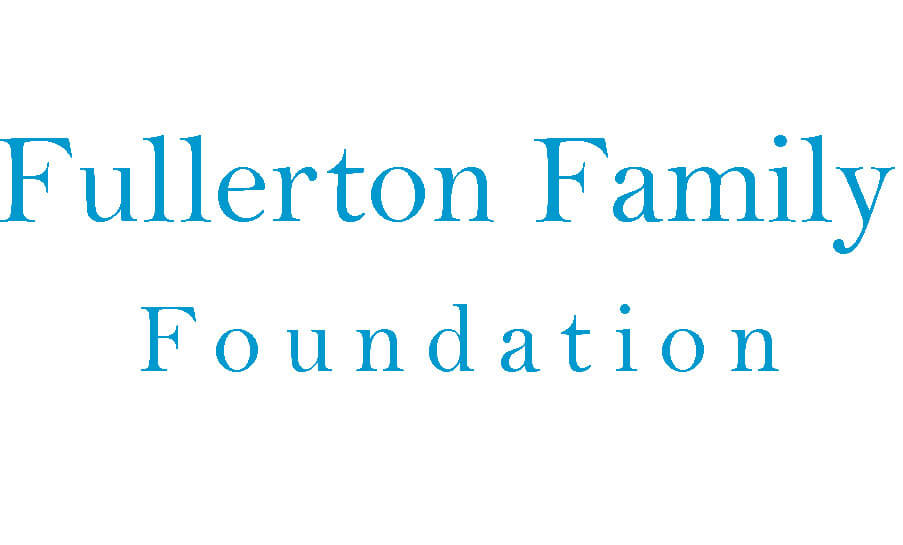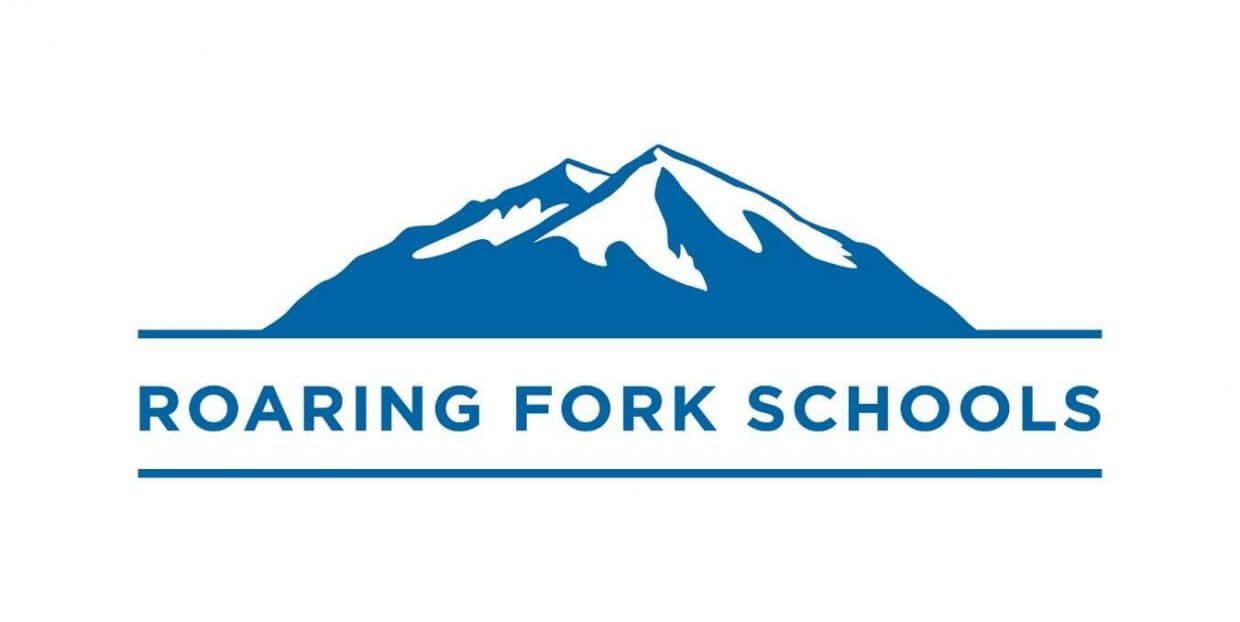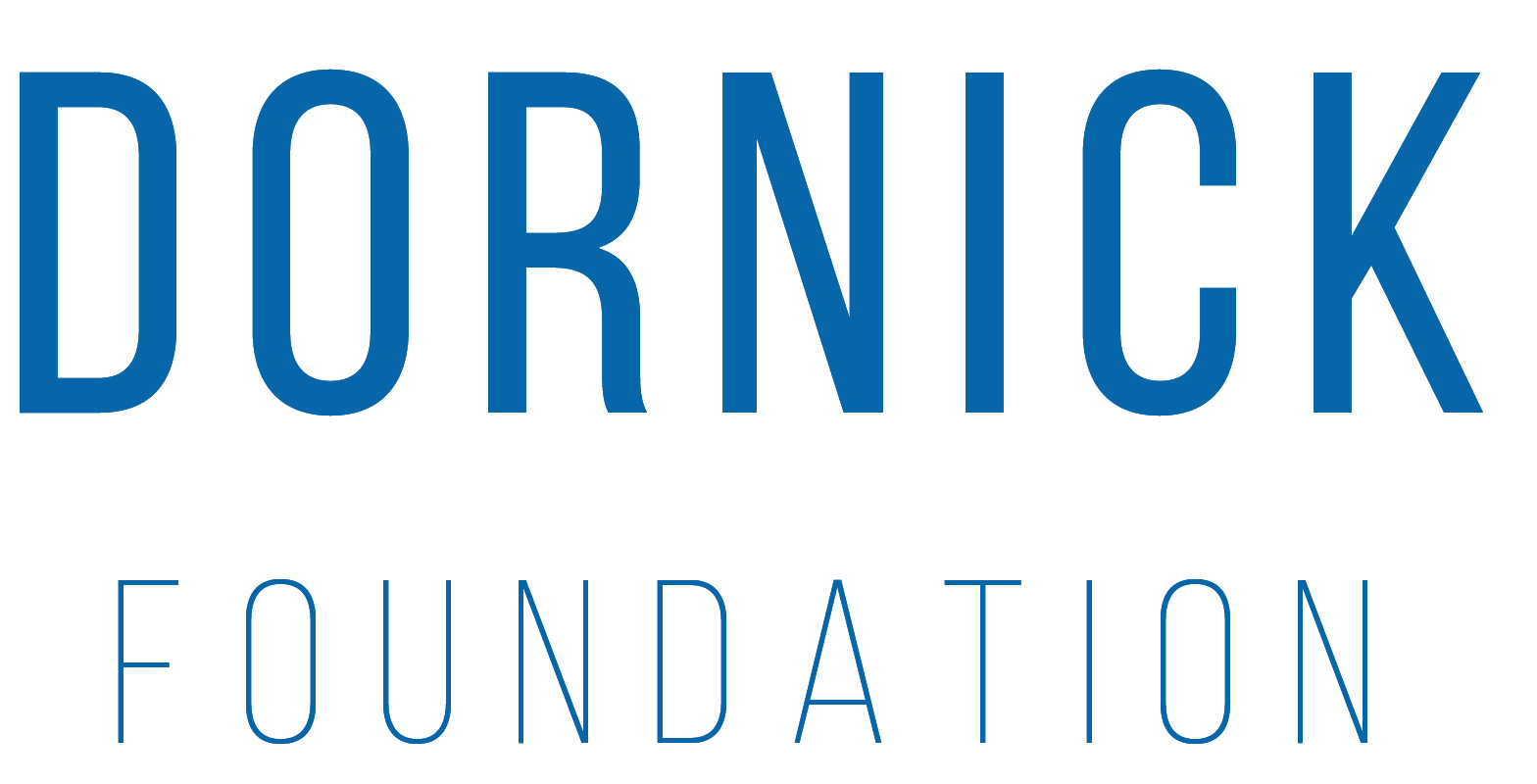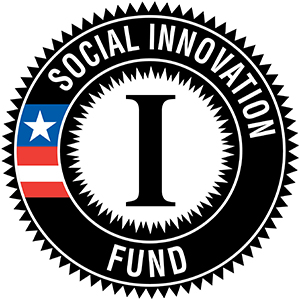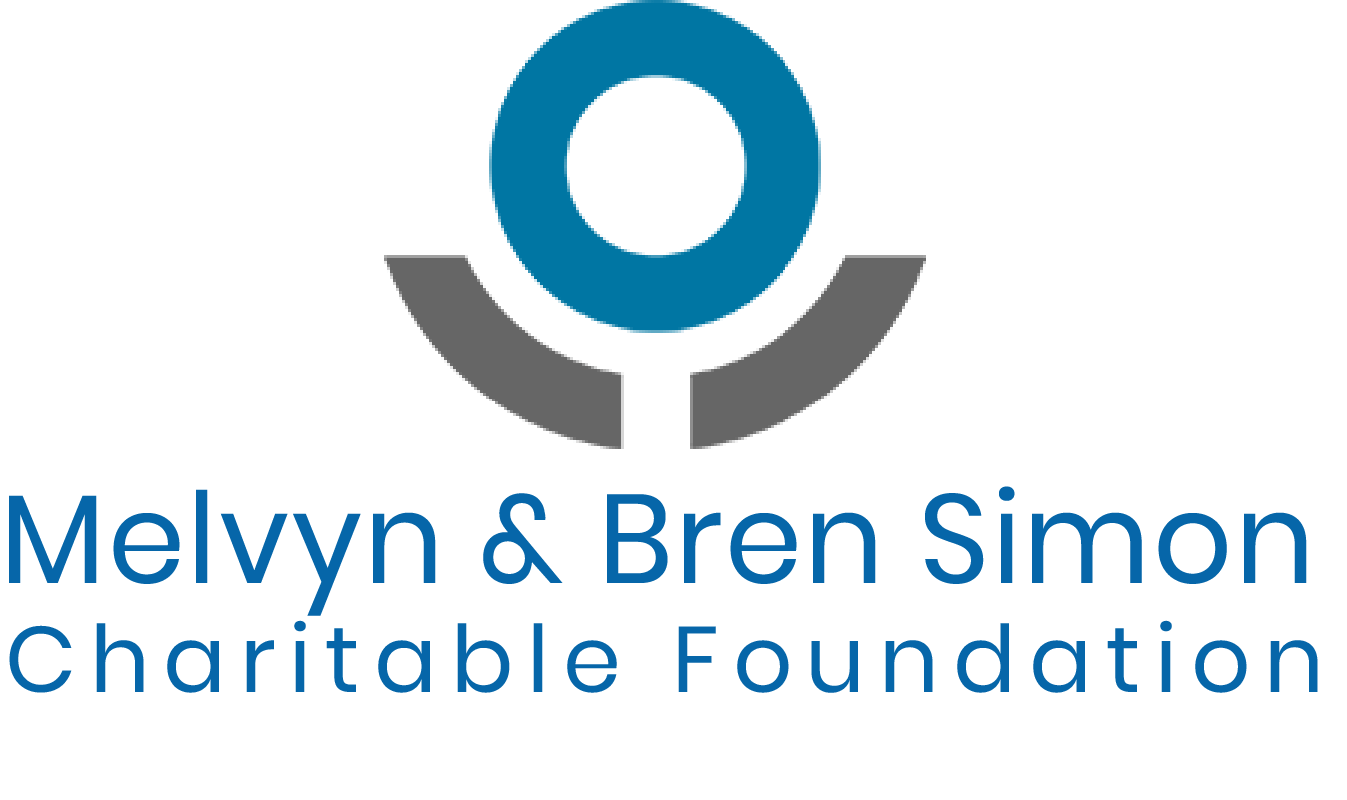 Melvyn & Bren Simon Charitable Foundation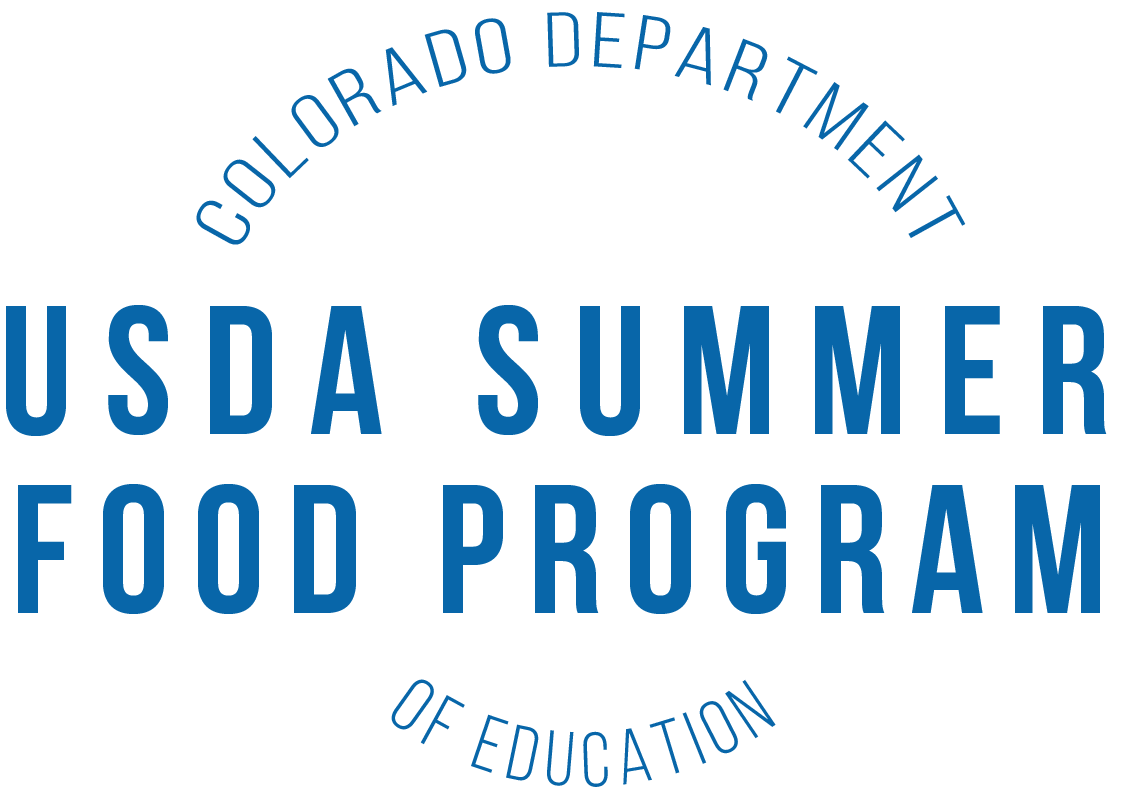 Melvyn & Bren Simon Charitable Foundation
It is the second year that my child's scores have increased.
4th Grade Parent
Crystal River Elementary
 I saw students start to believe in their ability.
1st Grade Teacher
Basalt Elementary
Because of Summer Advantage my son didn't fall behind over the summer.
2nd Grade Parent
Glenwood Springs Elementary
invaluable summer learning and enrichment opportunities for students in the Roaring Fork Valley, with special consideration for at-risk students who otherwise would have little access to summer programs.
In addition to the academic and life-enrichment offerings, Summer Advantage provides two nutritious daily meals, daily physical activity, and a low student to teacher ratio ensures students have the attention of caring adults trained as a mentors.
Summer Advantage also provides an access point for weekend food bags, medical and dental care, and other important family services.
Another ancillary benefit of Summer Advantage is that it provides summer employment opportunities for teachers in the Valley who need year-round employment in order to be able to afford to live and teach in Roaring Fork schools.