IT'S SUMMIT54'S 10 YEAR ANNIVERSARY
More than 6000 elementary aged children in the Roaring Fork Valley have benefitted from Summit54 programming
We are proud of the heights we've reached supporting education
In 2011, Summit54 was founded by Tony Caine after he summited all 54 of Colorado's peaks taller than 14,000 feet during one year. His achievement is symbolic of the mission of Summit54 - to help young students reach the peak of their potential and success by providing support and services to overcome obstacles in their path.
Terri Caine, Tony's wife, simultaneously pursued bringing academic and life enrichment programs for elementary-aged children to the Roaring Fork Valley.
Help us Reach New Heights and Triple your Impact! Donations will be matched two times!
(up to $100,000 total)
This "2 to 1" match was made possible by Bren Simon and John and Jessica Fullerton.
Donations may also be mailed to
Summit54 at 625 E. Main Street, Suite 102B-115, Aspen, CO 81611
Summit54 is grateful to all our supporters who make this work possible.
Due to pandemic learning losses, our programs are now more important than ever.
Help us Reach New Heights and Triple your Impact!
Donations will be matched two times!
This "2 to 1" match was made possible by Bren Simon and John and Jessica Fullerton.
During the past 10 years, Summit54 has provided support and critical services for thousands of students in Colorado, by bringing both College Track and Summer Advantage to Colorado and by developing year-round tutoring programs during the pandemic.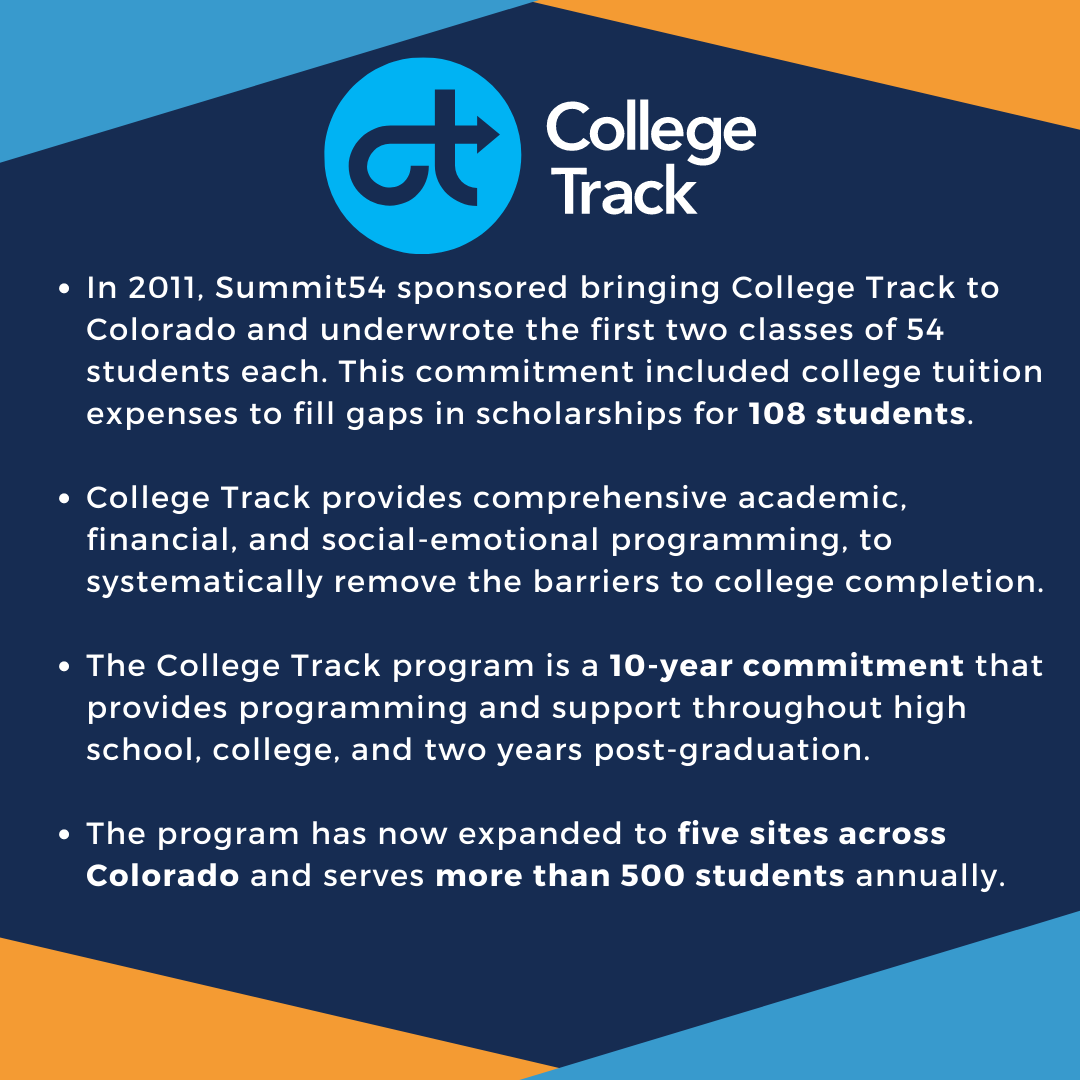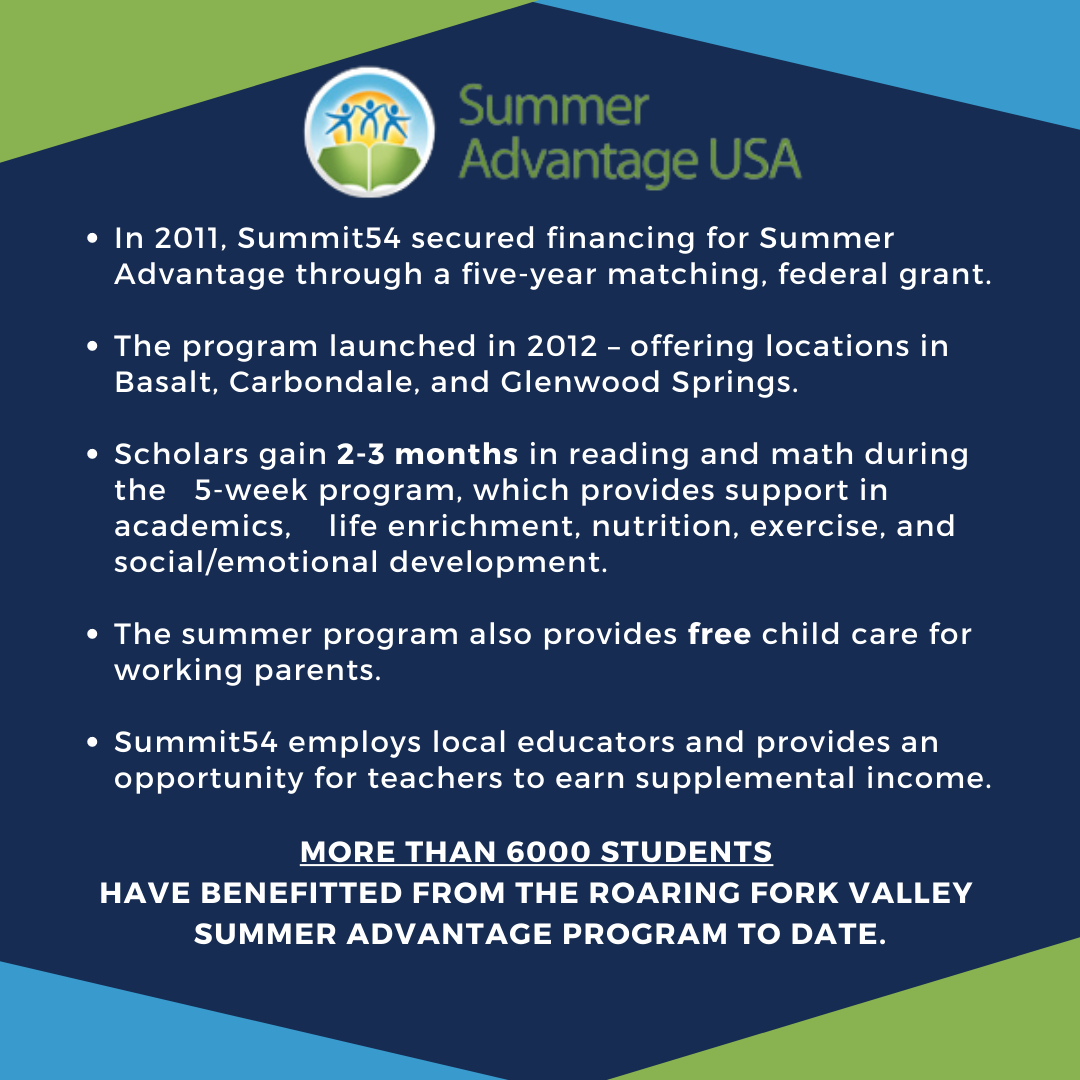 Summit 54 is a 501(c)3 organization dedicated to improving Colorado's economy and society through effective, efficient and accountable investments in education.
588 scholars in grades K-6 attended our Summer Advantage program.
identified Latinx, 14% Caucasian, 1% African American and 1% Other.
who applied to attend Summer Advantage qualified for free or reduced-price meals.
that children living in low-income communities who do not have access to high quality summer learning programs historically lose three months of academic skills every summer.
Thank you to all our partner organizations and donors who contribute to making Summit54 programming possible
Adam & Melony Lewis
Freedman Family Foundation
John & Jessica Fullerton
Melvyn & Bren Simon Charitable Foundation
Roaring Fork School District RE-1
Robert Glickman
Robert Pew
The Denver Foundation
Wend II, Inc.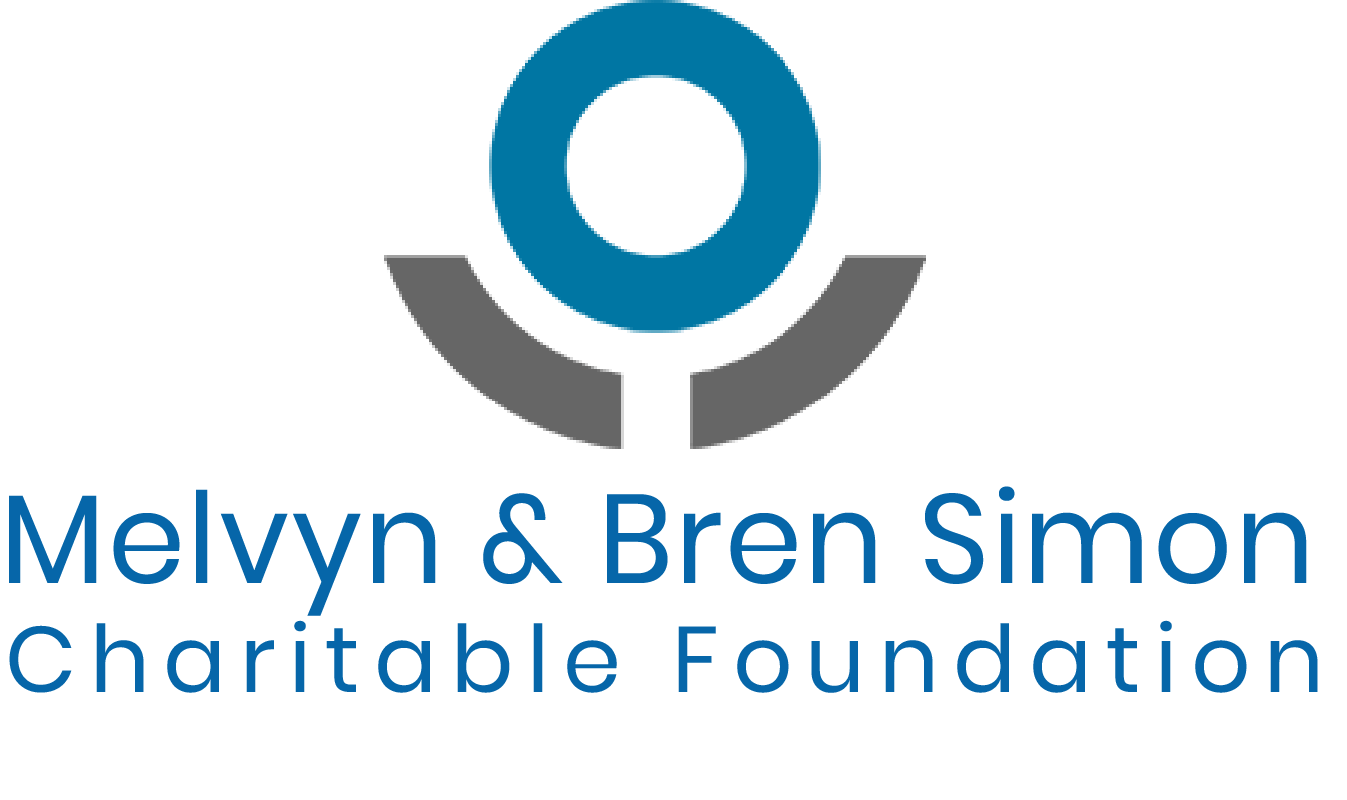 Melvyn & Bren Simon Charitable Foundation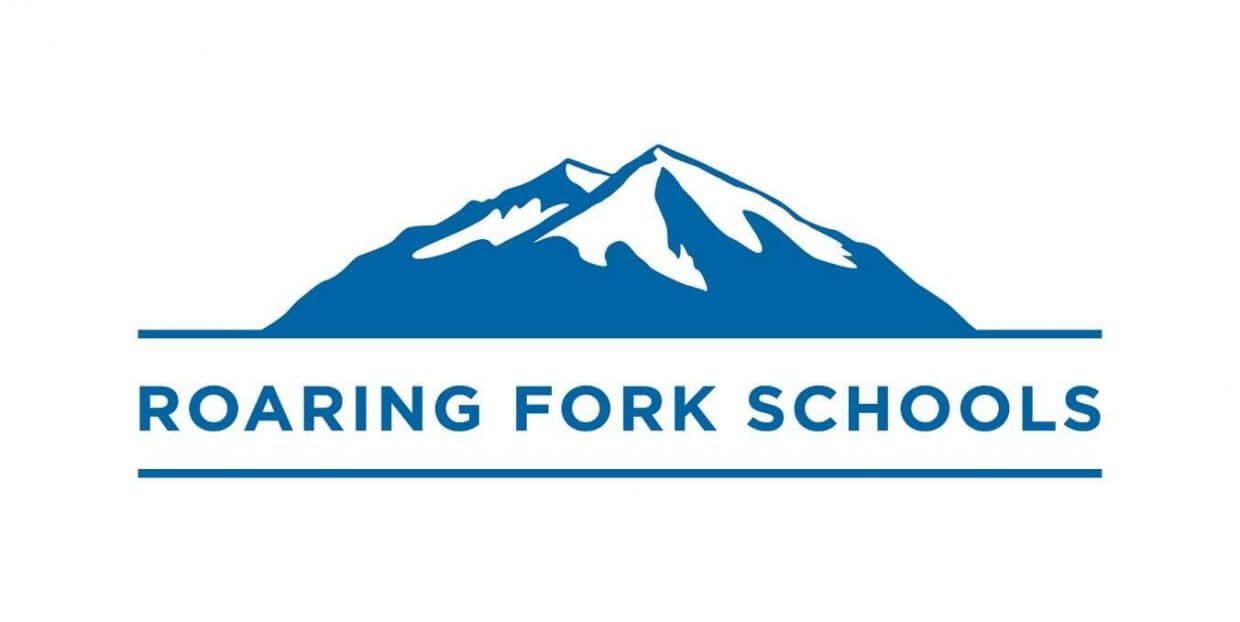 Roaring Fork School District RE-1

The PEW Charitable Trusts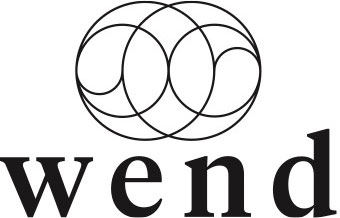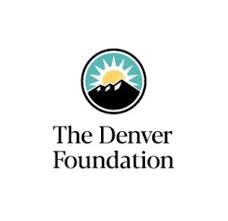 Carrie Penner
Hurst Family Foundation
Marilena Lucier
Mark & Jennifer Styslinger Charitable Foundation
The Beacon Fund
Aspen Community Foundation
Aspen Skiing Company Family Fund
Bubba and Tracy Eggleston
Debbie & Richard Jelinek
Ernie & Lacy Fyrwald
Fred & Susan Lodge
Mariah & Craig Morris
MBS Associates, LLC
Meridian Jewelers
Michael & Lisa Hasfield
Michael & Katie Solondz
Pitkin County
Rich Vossler
Steelecase Foundation
We also wish to gratefully acknowledge all of our many individual donors.
It is the second year that my child's scores have increased.
4th Grade Parent
Crystal River Elementary
 I saw students start to believe in their ability.
1st Grade Teacher
Basalt Elementary
Because of Summer Advantage my son didn't fall behind over the summer.
2nd Grade Parent
Glenwood Springs Elementary
invaluable summer learning and enrichment opportunities for students in the Roaring Fork Valley, with special consideration for at-risk students who otherwise would have little access to summer programs.
In addition to the academic and life-enrichment offerings, Summer Advantage provides two nutritious daily meals, daily physical activity, and a low student to teacher ratio ensures students have the attention of caring adults trained as a mentors.
Summer Advantage also provides an access point for weekend food bags, medical and dental care, and other important family services.
Another ancillary benefit of Summer Advantage is that it provides summer employment opportunities for teachers in the Valley who need year-round employment in order to be able to afford to live and teach in Roaring Fork schools.