Summit 54 developed Summer Success, a new concept that provided FREE academic tutoring, social/emotional support, mindfulness practice, exercise, and healthy meals for children entering First through Fifth grades within the Roaring Fork School District.
The goal was to help students who missed learning opportunities and social connections during school closures. To that end, Summer Success provided free small group tutoring in unique outdoor settings using an experienced, licensed teacher and a teaching assistant. Summer Success was held from 9 AM - 12 PM, Monday through Thursday, from June 22 to July 23. Each group of approximately nine students met with the same teacher and TA in a unique outdoor setting and no group had contact with another. All CDC and CDH guidelines were strictly enforced. As a result of these measures, all staff and students remained COVID-19 free.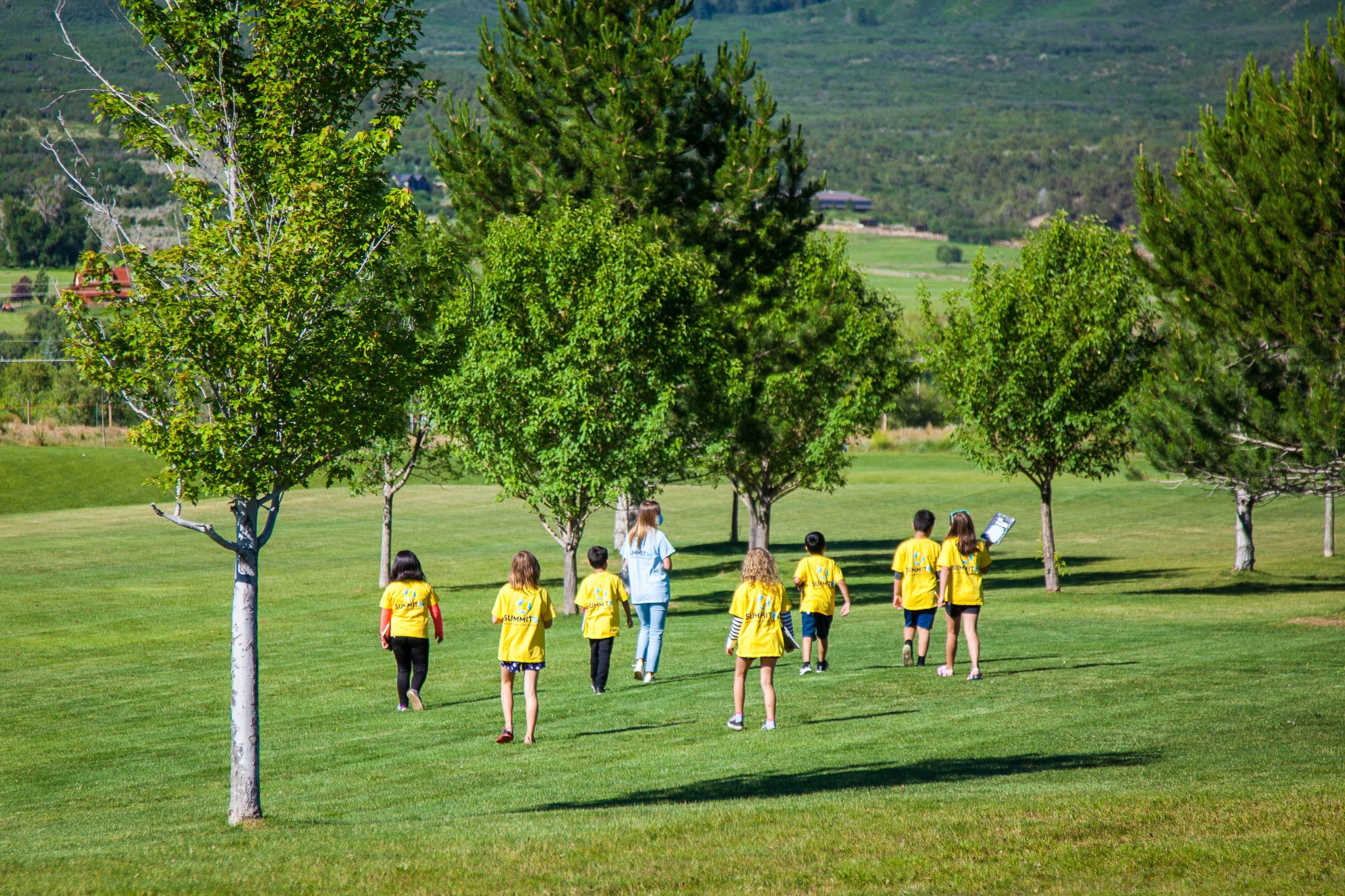 TUTORING SCHEDULE:
9:00 AM — Parents bring children to park locations in neighborhoods. Health checks performed by teachers and TAs and logged onto tracking forms.
9:05 AM — Mindfulness Yoga Practice
9:15 AM — Literacy
10:45 AM — Break with healthy snacks and exercise while social distancing
11:00 AM — Math
12:00 PM — Child pickup, children leave with a take-home lunch
Summit 54 ha desarrollado un nuevo programa llamado: Summer Success RFV, para proporcionar tutoría académica GRATUITA, apoyo social y emocional, práctica de atención plena, ejercicio y comidas saludables para estudiantes de primer grado en adelante a estudiantes de quinto grado en ascenso en Basalt, Carbondale y Glenwood Springs.
El programa se ofrece en colaboración con Valley Settlement, cuyo personal está ayudando a las familias a inscribirse en el programa. "Nuestro objetivo común es ayudar a los estudiantes del Distrito RFS que han perdido oportunidades de aprendizaje y conexiones sociales durante el cierre de la escuela", dijo la directora ejecutiva de Summit 54, Terri Caine. Summer Success proporcionará tutoría gratuita en grupos pequeños en entornos únicos al aire libre con un maestro experimentado y con licencia y un asistente de enseñanza. Summer Success se llevará a cabo de 9 am a 12 del mediodía, de lunes a jueves, del 22 de junio al 23 de julio. Cada grupo de aproximadamente 9 estudiantes se reunirá con el mismo maestro y Asistente del Maestro en un ambiente único al aire libre y ningún grupo tendrá contacto con otro. Todas las pautas de CDC (Centros de control de enfermedades) y CDH se aplicarán estrictamente.
HORARIO:
9:00 AM — Los padres traen a los niños a los parques establecidos. Registro de controles de salud realizados por maestros y asistentes de maestros
9:05 AM — Práctica de Yoga Atención Plena
9:15 AM — Alfabetización
10:45 AM — Descanso con bocadillos saludables y ejercicio, practicando el distanciamiento social
11:00 AM — Matematicas
12:00 PM — Recoger a los niños — se les entrega lonche para tomarlo en casa