Summit 54 is proud to have hosted two outdoor tutoring programs during the summer and fall of 2020 while the pandemic closed schools across the country.  When Roaring Fork Schools resumed in-person classes, we moved our small tutoring groups inside for after-school sessions and we also provided some on-line sessions through the school year.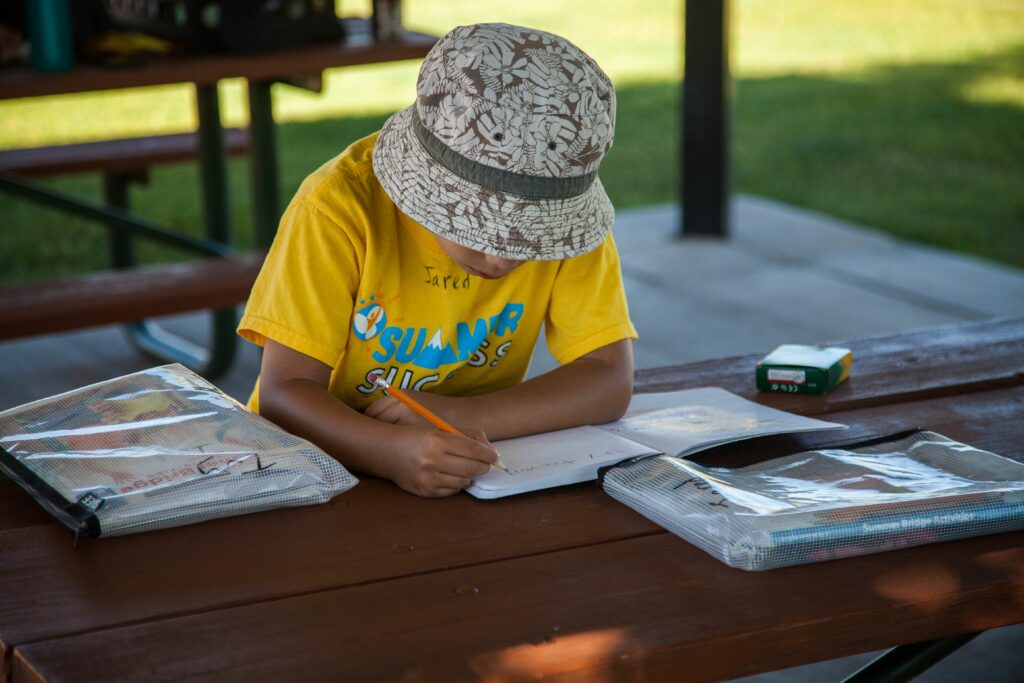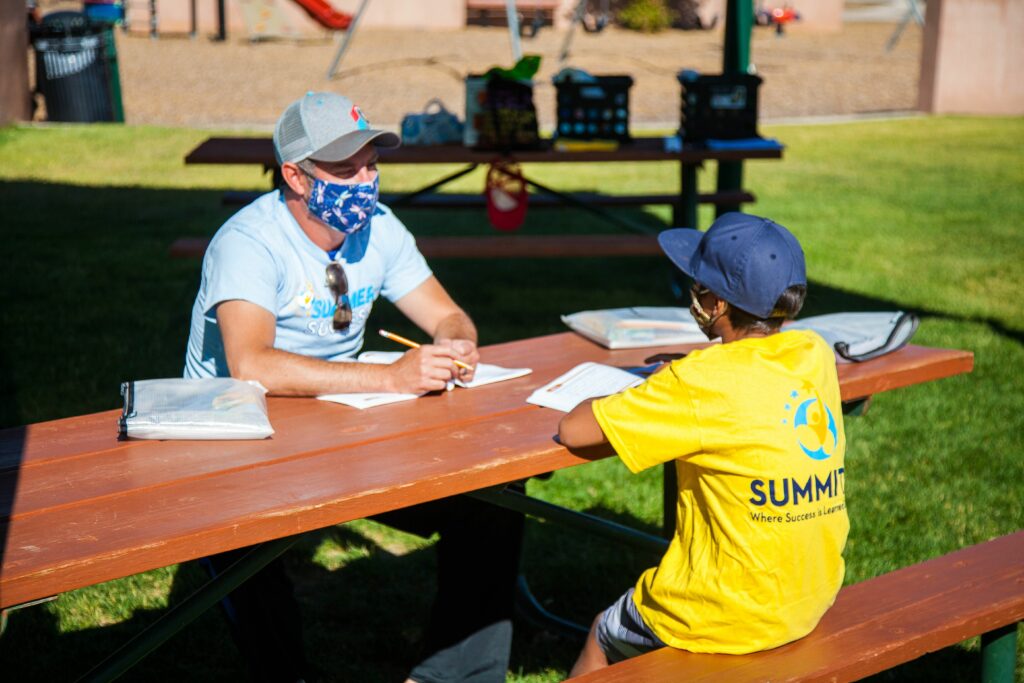 As families across the globe are navigating the impacts of COVID-19, the changes to schooling are affecting students as they have to adapt to online courses, schooling at home, lack of opportunities to socialize, and school meals which many students and families rely on.
After Summit 54's regularly scheduled program was canceled due to COVID-19, Summit54 pivoted to develop two successful outdoor tutoring programs — providing students in the Roaring Fork Valley with academic tutoring, social and emotional support, mindfulness practice, exercise, and healthy meals for children entering First through Fifth grades. Summit54 made health and safety a priority and ensured that the programs operated in adherence to CDC and state health and safety guidelines and all students and staff remained COVID-19 free.
Small groups of 10 or less met at unique outdoor locations in Basalt, Carbondale, and Glenwood Springs. Summer Success was held from 9 AM - 12 PM, Monday through Thursday over the summer and the Fall Tutoring Program met Mondays, Tuesdays, and Thursdays from 3:45 - 5:15 PM — supplementing the students' online curriculum.
The two sessions enrolled nearly 300 students and employed over 30 teachers and teaching assistants. The programs gave students who missed learning opportunities and social connections during school closures to see and interact with peers from a distance while learning and playing outdoors and received a healthy, nutritious lunch each day of the program. Students received academic support through one on one support from experienced, licensed teachers and teaching assistants.
The programs have received praise from students, parents, and staff. Students enjoyed a new learning environment and the chance to see friends and learn in an intimate group setting. The staff saw incredible progress and group dynamics develop over the program.
"My students were very energetic and loved doing things outside, so we did a lot of things with what we could find outside… We read the leaf man book and make a leaf man or leaf animal or whatever creation they wanted and then write a story about their creation — what kind of adventure it would take, where it would go. We did a lot of things with leaves, we did multiplication arrays with leaf rubbings."
- Beth Walsh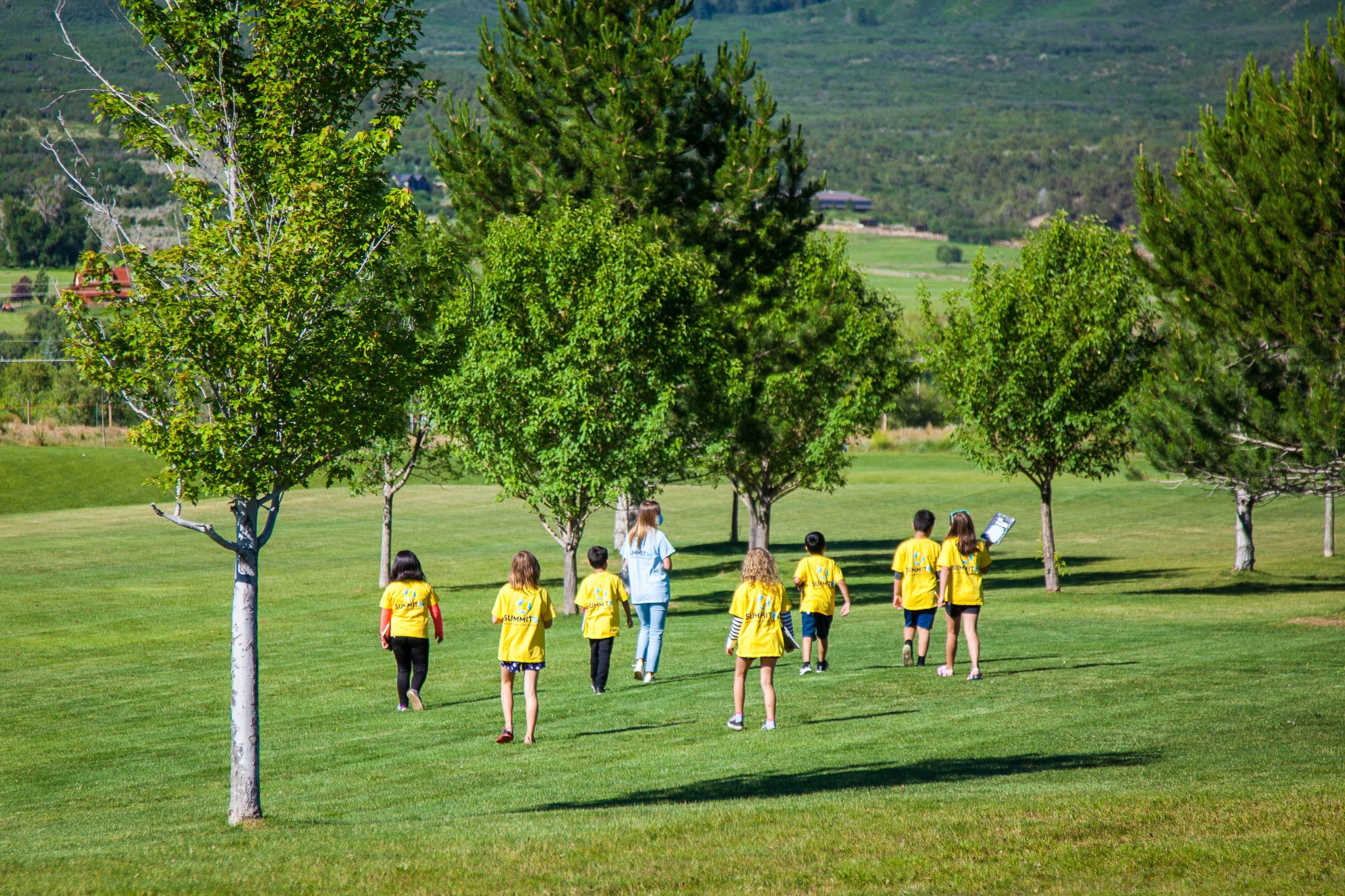 TUTORING SCHEDULE:
9:00 AM — Parents bring children to park locations in neighborhoods. Health checks performed by teachers and TAs and logged onto tracking forms.
9:05 AM — Mindfulness Yoga Practice
9:15 AM — Literacy
10:45 AM — Break with healthy snacks and exercise while social distancing
11:00 AM — Math
12:00 PM — Child pickup, children leave with a take-home lunch